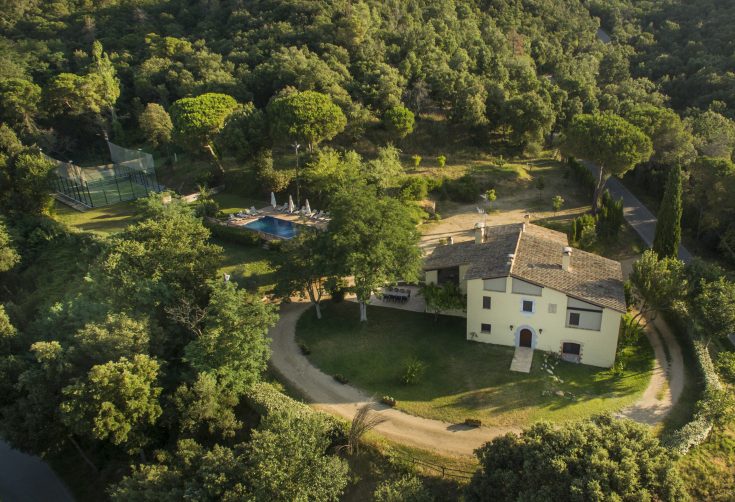 In our listings since 2002, 14+ guests in 6 bedrooms, 4 bathrooms, this is undoubtedly the most "complete" of the medium-sized farmhouse-type villas we offer, a gorgeous house and garden with all the extras you need to stay busy in a beautiful setting not far from from the touristy coast. In addition to the fine house, with all the modern conveniences and with a lot of charm (terra cotta floors, high wooden beamed ceilings, nice tiled bathrooms and kitchen, etc...) this villa offers the following: a fully fenced 10x6m swimming pool, a new paddle tennis court, a FULL INDOOR SPA! consisting of Jacuzzi, sauna, & Turkish steam bath, a small Astroturf football pitch with goalposts, a tennis wall for playing "fontón": a play area for kids with swings & a doll house & slide. not to mention the usual ping pong and football table, as well as Wi-Fi and Canal+ cable TV too!

Average price per person per night based on 14 guests = €21 in low-season & €34 in high-season.

Due to cancelation, now available 2-10/8 and after 26/8.

Official registration number: HUTG 024600 *