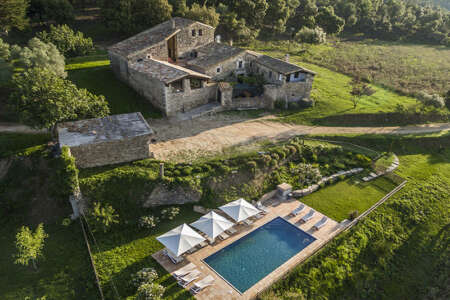 Mas Grau from the air
Mas Grau, 12thC fortified stone masia (rural mansion) has been lovingly refurbished and now has 8 bedrooms, 6 bathrooms, 5x10m fenced pool, spa with Jacuzzi, sauna & steam bath, ping pong, billiard & table football, outdoor barbecue dining area, all with fantastic views of the Costa Brava!  Mas Grau is a simply amazing.  
Be sure to read our Comment's Page for this villa!