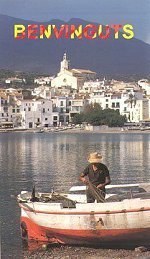 Catalonia's main attraction has been and perhaps always will be its combination of beautiful beaches and mild climate. But while sun-seekers flock to the sea-side resorts, that which is most unique and interesting about this land lies inland and practically tourist-free. With Catalonia's excellent road network, it is no hardship taking in some of the inland "cultural routes" while also working on your tan. To give you a idea of what is on offer, Catalonia has over 1,800 catalogued Romanesque churches, 200 castles of every epoch, and over 300 museums.
Prehistoric dolmen and cave paintings mingle with Greek ruins and Roman mosaics. Pristine agricultural towns, little changed over their thousand year-old history, might hold the remains of a Roman, Arab, or Jewish bath-house. Moorish and Crusader castles tower over ancient fiefdoms, while countless Romanesque and Gothic structures, both religious and civil, compete with Art Nouveau gems for your attention. Nowhere in Europe is there such a profusion and variety of architectural styles!
Catalonia has always been the gateway between Iberia and Europe, and the Catalan's take special pride in their unique identity, with their own language, their own thriving culture, and a gastronomy which has little to envy their epicurean neighbors to the north. Perhaps as a consequence of opression suffered during the Franco years, Catalans revel in manifesting its cultural pride in a dazzling array of local festivals which combine the feast, the fiesta, and feats of derring-do which are unique to this land.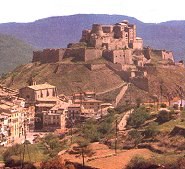 Though I've not said it explicitly elsehwere, I will now dare to say that Catalonia has become the envy of more famous European quality-travel destinations (Provence and Tuscany come immediately to mind). Much of the feedback I get from those who rent the houses in our listings confirms this notion (see Comments from Past Visitor links for most houses). They tell me they've made the change and it's for good. I hope you'll let me know what you think.