wine
Wine and Spanish Champagne = Vino y Cava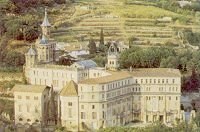 Within the last twenty years, as a result of fundamental changes in the technique of vinification and the careful selection of the most suitable types of grape, the quality of Catalan wines has improved dramatically. In addition to the resuscitation of old autochthonous vines, noble vines from abroad were adapted to local climate and soils. As a result, Cabarnet Sauvignon and Chardonnay, as well as other exotics such as Pinot noir, Gewürtztraminer, and Reisling are widely cultivated throughout Catalunya.

There are eight demarcated regions in Catalunya, administered not from Madrid but by Catalunya´s own Institute of Wine. These regions are Allela and Empordà in the north-east, Costers de Segre in the north-west; and Penedès, Tarragona, Priorat, Terra Alta and Conca de Barberá to the south of Barcelona.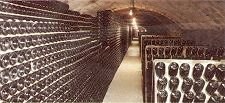 The sparkling wine produced locally by the méthode champenoise is known as cava, named after the cellars in which the wine is made. The headquarters of the cava industry is Sant Sadurí d'Anoia, half an hour south of Barcelona, home to the two giants, Freixenet and Cordoníu (which alone produces 60 million bottles a year), as well as dozens of other producers whose cavas are also open to visitors. Although made by the some process, cavas of course differ from champagnes in that they are the product of different grape varieties grown in a sunnier and warmer climate. The difference in price between Champagne and cava is not a gauge of the difference of quality but reflects the cost of the grapes (in 1991, US$3.35 in the Champagne region and 30 cents per kilo in the Penedès) and lower labor costs in Catalunya thanks to more advanced technology.